There are three add-ons that have improved the ease of use and quality of prints on my PowerSpec branded Wanhao Duplicator i3 Mini. The first is setting up OctoPi. My second upgrade was a filament guide that helps protect the printer. Lastly, the bed stabilizers make prints more reliable.
OctoPi
The Pi Zero W isn't recommended if you're planning to do any time-lapse photos, streaming or other bandwidth heavy tasks. You'll need the Pi 3B for that.
Raspberry Pi Zero W
OctoPi allows you to send gcode files to the printer wirelessly. If you're on a budget and don't need time-lapse photos, the Pi Zero W works to send prints wirelessly. You must be on the same wifi as the Raspberry Pi for this to work. You won't be able to access OctoPi remotely without additional setup.
– Raspberry Pi Zero W link ($10)
– Power Cable link ($7.95)
– Micro Usb to USB adapter link ($6.85)
– 16GB micro sd card link ($7.49)
– USB cable (use the cable provided with the printer)
– Mount link
– Four M2.5 or M3 10mm Screws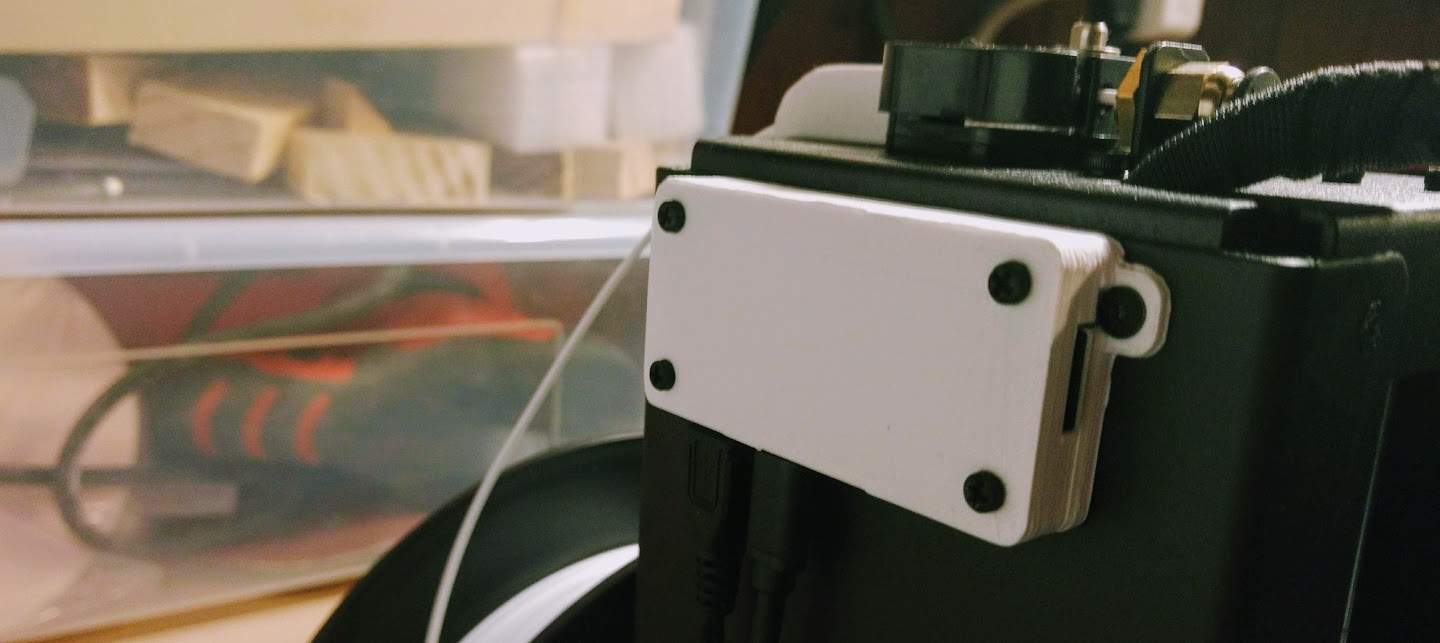 Pi 3B Mount
If you're planning to hook up a web camera to monitor progress or take-time lapse photos, you'll need the Pi 3B or better.This enclosure mount can be used with a 3B.
Filament Guide
The filament will quickly scratch the surface of your printer as it drags along the edge. This filament guide can be installed using the existing screws and will help protect the exterior of your printer.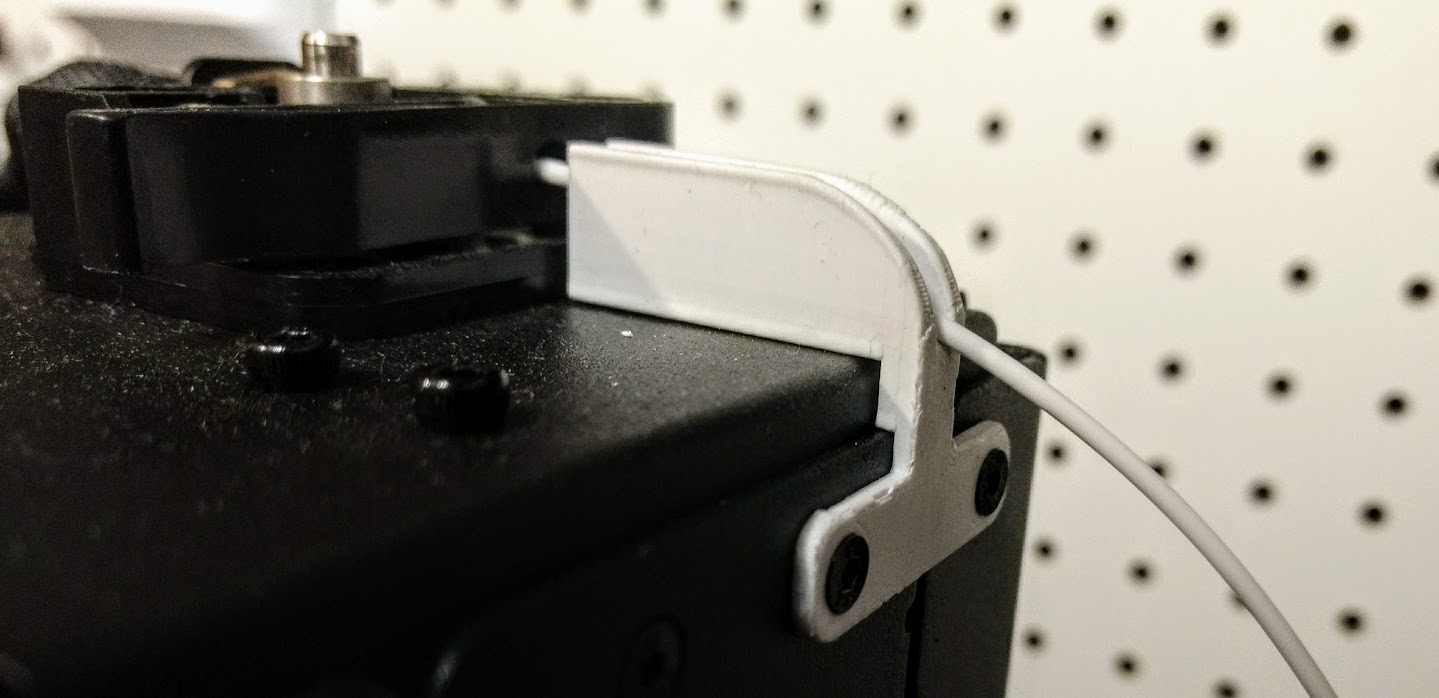 Bed Stabilizers
The bed of the i3 mini is prone to minor shifts during the printing process leaving lines in your prints. I noticed this more at higher speeds than lower speeds. Adding these bed stabilizers will help prevent the bed from shifting during a print. You will need to re-level the bed after adding these.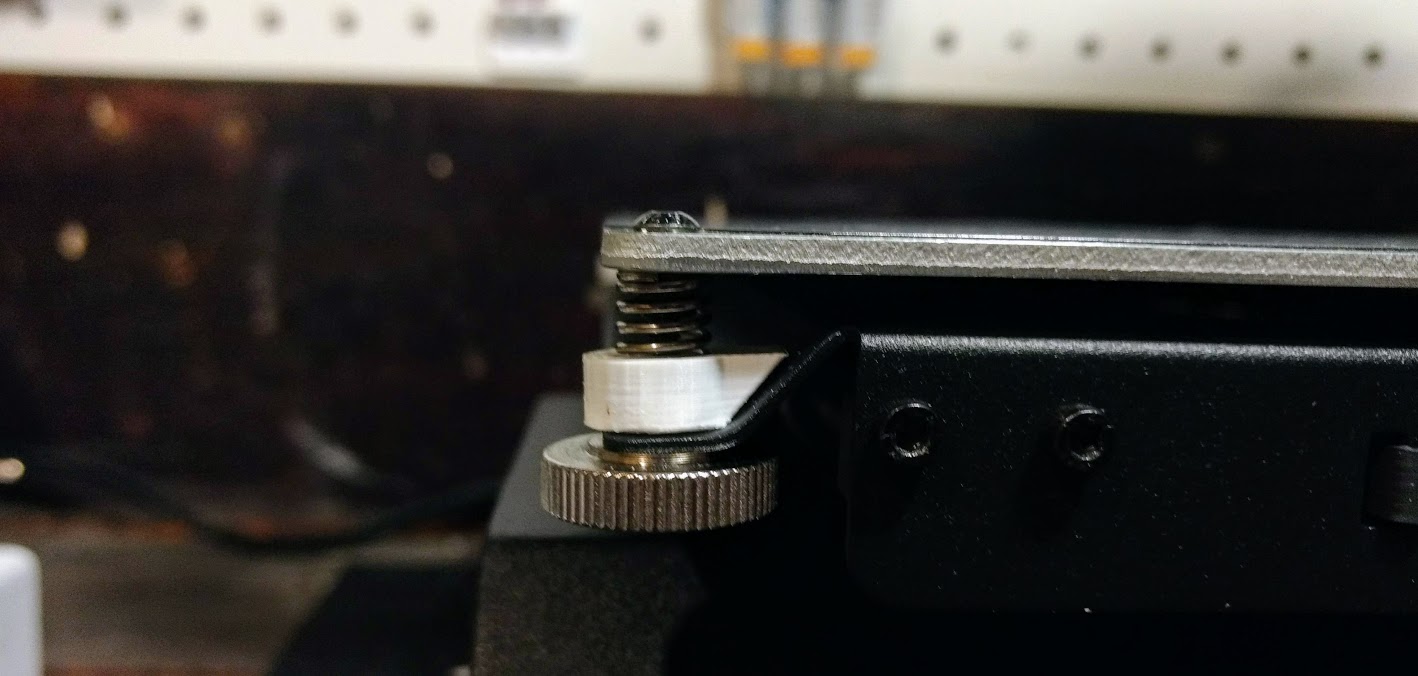 Next Steps
The next mod that I plan to do to my printer is adding a fan duct.